The extraordinarily successful Lamborghini Huracan is the successor of the Lamborghini Gallardo which was the most successful Lamborghini model ever made until the Huracan beat it in 2019.
Similarly to its predecessor, the Huracan keeps the glorious V10 engines lineage but with significant increased power and performance.
Our
Lamborghini Huracan Performante
is much more than a regular Huracan.
This is a very special and finely tuned version of the Lamborghini Huracan featuring higher torque and power (
640hp and 600Nm
), a dynamic aerodynamic system called
ALA
(rear and front diffusers, rear wing - all dynamically adjusted in real time) creating huge amounts of
downforce
when cornering or braking, a stiffer suspension, semi
slick tires
(Pirelli Pzero Corsa specially made for this car), carbon
ceramic brakes
, reduced weight, carbon fiber pieces,
upgraded exhaust
system with improved flow and an amazing sound and further aesthetic improvements.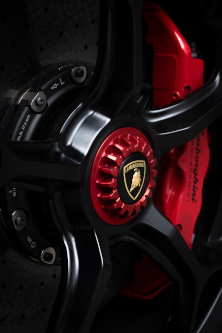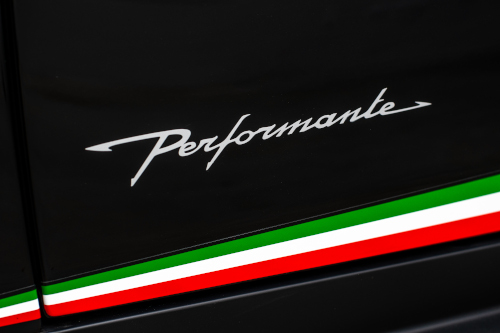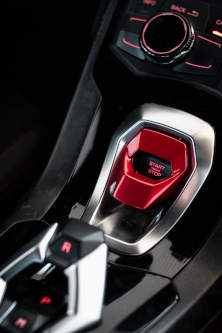 This version is a totally legal road vehicle with amazing performances on street but with a very big focus on
track performance
.
And what a performance. By the time it was firstly released, the Lamborghini Huracan Performante set the
record of the world's fastest production car
around the famous german Nurbrugring circuit, which is one of the most desired achievements by world supercar manufacturers.
This car truly is a masterpiece and both a track machine and a road beast.
Its power and handling are impressive and no one becomes indifferent to it (even those non enthusiasts) due to the way it looks and the astonishing
V10 sound
. The exhaust notes roaring from the Huracan Performante when going full throttle and trough gears is simply delicious.
This probably the best sounding engine ever made and be prepared, because it is also one of the loudest road engines around.
Driving a Lamborghini Huracan Performante, either on the road and on the track, really is a
lifetime privilege
and extreme enjoyment.
LAP RECORD @ NURBURGRING
(Credits to Lamborghini)
AERODYNAMIC SYSTEM ALA
(Credits to Lamborghini)
BACK TO THE TOP